As part of the Moms of Master Books, I've been asked to post this month about my favorite 5 titles from those we reviewed this year. Since I've only just started with this amazing group, I don't have as many to choose from! Fortunately, though, I had reviewed some of the titles the Moms did throughout the year, so I do have enough to have five favorites.
In no particular order, my Top 5 for 2012 are:
Made in Heaven
by Ray Comfort and Jeffrey Seto. This has been a family read-aloud. We're reading a two-page spread every day, and wow, are there some great sections on the incredible technology inspired by Creation.
Genius of Ancient Man
by Don Landis. I've been reading this book aloud to Thomas, my 12 year old, and when simply love it. So much fascinating information about the amazing achievements of ancient peoples. Since Thomas is so interested in archaeology, this is a perfect book for him.
Great for God by David Shibley. I reviewed Great for God
a few months ago. At that point, I had been reading a couple sections each week as a devotional for me. I stopped doing that, and started the book over. Now I'm reading a section a week aloud to the kids. Each section takes 10-15 minutes to read out loud, so this will be about five months of weekly reading for us. What I love is that this covers so many people I wasn't familiar with.
Awesome Science by Kyle Justice. This DVD series is fabulous. I reviewed The Grand Canyon
and purchased Explore Yellowstone with Noah Justice. We liked the Grand Canyon video, as you can read about in my review, but we really loved Yellowstone. I'm far more familiar with Yellowstone and the Grand Tetons, and I truly enjoyed seeing the sites through a Creation point of view. It has been years since I've been there, and the standard evolutionary perspective is all I've ever had presented to me. There are now four more titles in this series, and I'm hoping to get them all eventually. This is simply a fantastic resource.
Big Book of History by Laura Welch. I reviewed this resource -- and there are some great photos there. Oh, I simply have to include one.
This is a timeline, a history book, and just an amazing resource. I love it.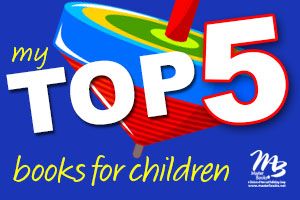 So that is my Top 5... go check to see what everyone else loved this year!
Disclaimer: I have received titles as indicated in exchange for my honest review. Opinions expressed are those of either my family or myself. No other compensation was received.