In the past couple of years, Apologia has been expanding their product line to include more than just science. I was quite excited when I first heard that they were working with Summit Ministries on a Worldview Study based on Summit's Building on the Rock series.
I had tried using the Building on the Rock materials a few years ago, and while I loved the content, I simply could not make the format work for my family.
I purchased the first title,
Who is God? And How Can I Know Him? very shortly after it came out, and we worked through it on and off over a couple of years. When I found out that the TOS Homeschool Crew had the chance to review book two - Who Am I? And What Am I Doing Here?
- I was interested.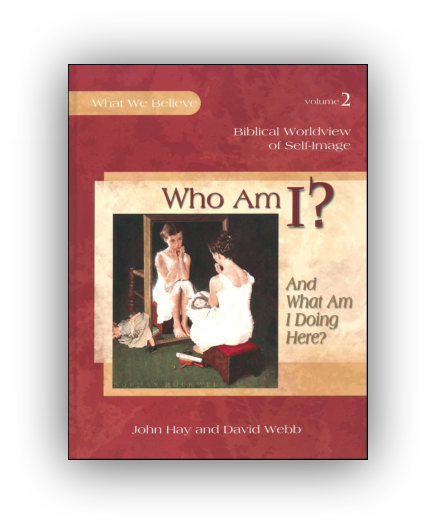 Who Am I? is intended for children ages 6-14, which as of last week, describes all of my kids. And we are doing this as a group with all of us.
What does it mean to be fearfully and wonderfully made? That and a bunch of other questions are addressed in this volume.
There will be a total of four volumes in this series, with the fourth one coming out this year. While the volumes build on each other, each can stand alone. Who Am I? touches on ideas discussed in Who is God?, but none of us felt that we had to have completed Who is God? to make this work.
The greatest thing, though, was that we didn't just receive the text ($39) for our review. We were given all the supplementary materials too --
a notebooking journal ($24) that is spiral bound, and includes space to answer the questions posed in the text, plus other pages including puzzles and other fun stuff

a coloring book ($8) which is great for kids who aren't ready for the notebooking aspect

a MP3 CD ($19), with the entire text read aloud.
These extras make a huge difference in my home. My kids took a look at the notebooking journal and coloring books, and everyone wanted one. When *my* pencil-phobic boys are begging for a notebooking journal of their own, well, that says a lot. And yes, I did go get some more, so the three older guys all have a notebooking journal, and both younger ones have the coloring book.
Notebooking is so NOT something that normally works here. But this book is of such high quality -- not only the fact that the content is inviting, but the product just feels and looks nice -- that my boys were pulled in. That Richard and Trina both wanted a coloring book did not surprise me, though I have to say that I seriously doubt the three older ones would ever have been interested, no matter how nice it is.
The MP3 CD though, oh, wow. This makes it so much easier. We can listen to the text being read, and pause after each track to discuss the questions or to work on the notebooking pages. My struggling readers can listen to the text again on their own. We can put it onto an iPod and listen to the story segments while we drive (the discussion question sections in the car don't work so well!)
The entire package makes this so much easier to do in my house.
When we move on to Who is my Neighbor? and Why Does He Need Me?, you better believe I'll be going for the extras. I'm assuming the extras will be available by then! Volume four will be called What On Earth Can I Do? and that is one I'm really looking forward to. You can check out samples of each of the available titles at the Apologia website.
You can read what other crew members had to say about the
Who Am I?
materials here:

Disclaimer: As part of the TOS Homeschool Review Crew, I did receive the products mentioned above for the purposes of a review. All opinions are my own. For more about my take on reviews, visit my blog post
here
.