So, I didn't continue the afternoon quite as productive as I started it... but still...
Food stored up:
4 quarts of tomatoes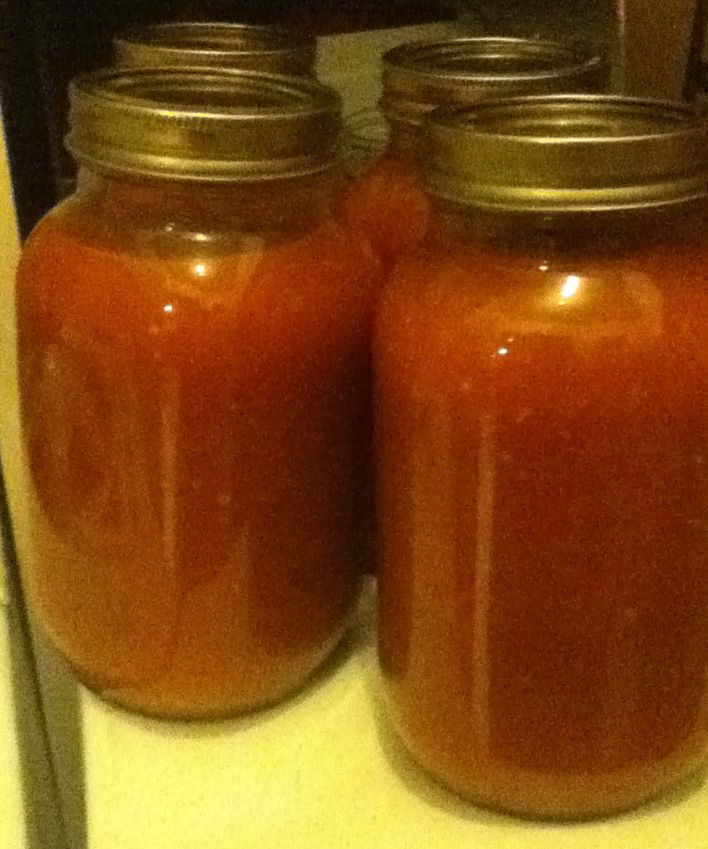 4 quarts of tomato sauce, plus about a pint I used in our lunch
4 pints hot salsa
Plus, not pictured:
3 bags of apple/pomegranate crisp filling in the freezer. Plus one in all of us. (We had to eat something I was processing)
1 quart of applesauce in the fridge
1/2 pint or so of hot salsa in the fridge
So I didn't get everything done I wanted to. Still a productive day. Hopefully in the next two days, I'll get 4-5 pints of mild salsa canned, plus a couple gallon bags of celery/onion/carrot diced, sauteed and frozen. Then I'll feel good about things.