I ran our site today (eeek!) which always makes me nervous. Survived it, though.
Today was a beautiful basket though, and I got two. The photo shows one basket, but my list is what I got in both.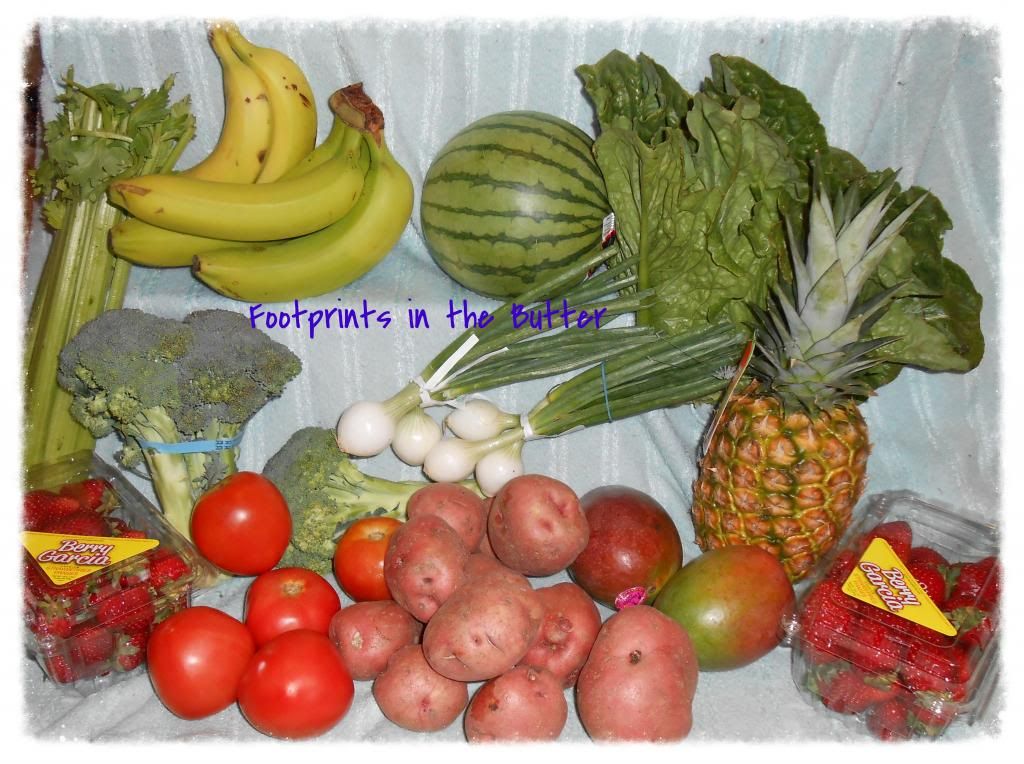 Three bunches of celery
Two heads romaine lettuce
Three bunches of broccoli
Eleven tomatoes
Three bunches of green onions
Twenty-three potatoes
Two personal-size watermelons
Three boxes of strawberries
Four mangoes
Two pineapples
Thirteen bananas
This is another basket where it is tough to talk about what we'll do with it.
Potatoes, celery, lettuce, tomatoes -- those are totally just staples and I'll use 'em
The fruit will all just be eaten over the week. I may do a dessert with one box of strawberries.
Green onions aren't exactly a staple, but I won't have to think about using them either. I make a lot of stuff that calls for green onions where I end up subbing in regular onions instead. I just won't do that (the substituting!)
Broccoli -- we'll chop some up and the kids can snack on it. I'll do a stirfry with one bunch. I'll use another in a casserole-y thing for lunch this week.