I was actually able to get over and volunteer at Bountiful Baskets today. I. Have. Missed. It.
We had 45 baskets today. 45. So very exciting. With more participants, the baskets are definitely better. And today had great items, so I am so happy we were able to get everything!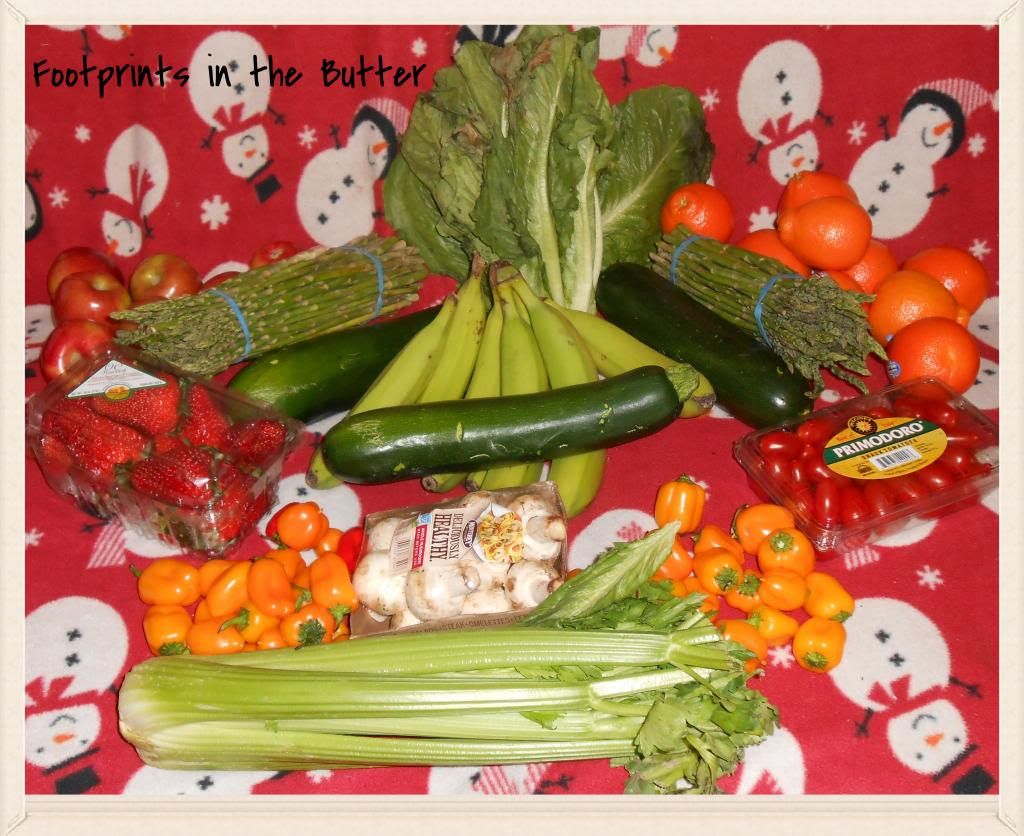 We contributed for two baskets this week, so between the two, we got:
two heads of romaine lettuce
two bunches celery
two packages grape tomatoes
78 cute little peppers
six italian squash
three bundles of asparagus
two packages of mushrooms
fourteen bananas
two packages strawberries
seventeen oranges
fourteen gala apples
What are we doing with all of this?
The fruit is easy. It will all be eaten. No planning necessary.
Lettuce, celery and mushrooms are easy. They just get used. I am SO excited about mushrooms.
Asparagus -- we end up roasting this with some olive oil and sea salt, then adding some melted butter.
Peppers -- I'm planning to play with stuffing some roasted peppers, to take care of a chunk of these. The others will just be "staples" too, being chopped and added to eggs, casseroles, whatever.
Squash -- that I need to figure out. Not quite sure what I'll do with those.
Grape tomatoes -- some will just be eaten as they are, some will end up in salads, some will be sliced and added to eggs and such.