I needed to post something! This grabbed me, don't know why...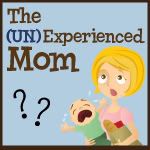 The holiday movie I can't live without each year is It's a Wonderful Life. But the holiday movie I could DEFINITELY do without is Christmas Vacation.
I could come up with some other things, I think, in the definitely do without category... but I haven't seen a lot of the recent movies. Nightmare Before Christmas would probably make the list if I ever watched it, for instance. And I saw someone list Die Hard as one of the best Christmas movies ever. Uh, no. It may be an okay movie, but a
Christmas
movie? Don't think so...
How about you?